Sustaining a Grand Vision for Evangelism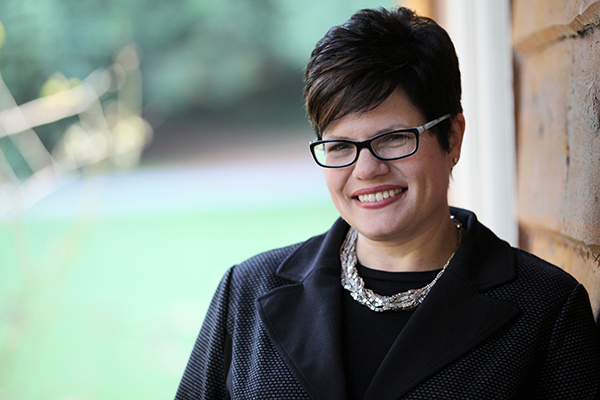 When Ann Barnard Ball, Executive Director of Advancement at Power to Change, first started working for the organization, it wasn't until a few months into the position when she first realized why she was there. With nearly 20 years of fundraising experience, Ball was accustomed to working in organizations like Children's Aid and the Yonge Street Mission where the focus was on meeting peoples' physical and tangible needs. "I wondered what I was doing at Power to Change and struggled to understand my role," she reflects.
Ball's "aha" moment, however, came when she took the Ministry Foundations course and discovered the meaning and significance of the gospel in relation to her role. "I understood, through the leading of the Holy Spirit, that I was here to help people get saved, for eternity!" For Ball, nothing could be more important than that.
Raising funds and raising awareness is at the heart of the Advancement department through developing and valuing donors in order to fulfill the vision of Power to Change across Canada and around the world. "We communicate the need and leave the results in God's hands. It's kind of like doing evangelism," Ball says.
Sharing the gospel is not just the most significant need in our society, but there's also a real urgency to communicate the message when so people many still do not know Jesus. "Our job [in Advancement] is to come alongside the ministries and our staff to ensure they have the financial resources they need to get the message across," she says.
For Ball, it's the people she meets in her position that makes it very worthwhile. "I get to meet some pretty amazing donors," she says. These individuals are wholeheartedly "committed beyond the cheque book" to supporting staff and the work of the ministries. Ball also mentions getting to work with some phenomenal staff, including great ministry directors whose passion and heart for the Lord and the Great Commission is a constant source of inspiration.
Working for an organization that helps people discover a relationship with Jesus Christ has its challenges too. Sharing the gospel on such a broad scale across the country and around the world doesn't come without cost. Ball puts it succinctly: "Our vision is always bigger than our pocketbook."
It's this larger gospel-centred vision that initially convinced Ball to join Power to Change. Ball remembers seeing the President (Leonard Buhler)'s passion for Christ and the Great Commission during their first meeting in February 2012. "I was sold within 5 to 10 minutes," she said. Looking back, she knows that God has clearly called her to use her gifts and experience to serve Him here, for a greater purpose.
---
STAY CONNECTED
Power to Change Newsletter