Jesus Is The Power to Change
Guy Saffold is on Power to Change's Executive Leadership Team. He previously served as a pastor with the Evangelical Free Church of Canada before spending 27 years at Trinity Western University where he worked as Executive Vice President of the University, chief executive of the ACTS Seminaries and Associate Professor of Theological Studies. Guy holds a Master of Divinity from Trinity Evangelical Divinity School and a Doctor of Education degree from Seattle University specializing in institutional leadership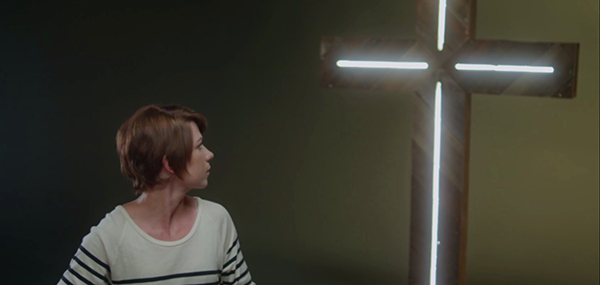 We are a world of people longing for change. A popular Internet site boasts it is "the world's platform for change" and has 73 million members "taking action" to create "change as a part of everyday life." It encourages members that there are "victories everyday."
A century ago the writer Leo Tolstoy said, "Everyone thinks of changing the world, but no one thinks of changing himself." He might not say that today. Today, we flock to cosmetic surgeons in unprecedented numbers to change our bodies. We consume massive volumes of self-help books, TV shows, and websites to change our minds and attitudes. We want to be healthier, weigh less, look better, earn more , have better laws, pay lower taxes, and experience greater fulfillment in life. We want change–quickly, easily, passionately, and above all, now!
In the midst of this whitewater of change, it's worth asking: what causes deep, genuine, positive and enduring change? What does it take to bring this kind of change? Our conviction at Power to Change is that Jesus is the power to change.
The change He brings goes deeper. A surgeon can change the shape of a nose, but Jesus renews and reshapes the heart. Jesus, through the power of the Holy Spirit works change from the inside out. Countless millions of people have found their life changed through His power. No other form of change transforms so profoundly and forever.
As people are changed, one by one, entire societies and even nations can change. A research team in China was commissioned to find out why the West grew while China remained stagnant for centuries. Here is their conclusion. "We have realized that the heart of your culture is your religion: Christianity. The Christian moral foundation of social and cultural life is what made possible . . . the successful transition to democratic politics. Of this we have no doubt."
Listen! Here is the truth. It's not the idea of Jesus that changes lives but Jesus Himself. He is the power to change lives, families, cities, and nations. Seek Him, love Him, follow Him, and He will change your life forever.
---
STAY CONNECTED
Power to Change Newsletter