The Power of Prayer: Planting Seeds for the Kingdom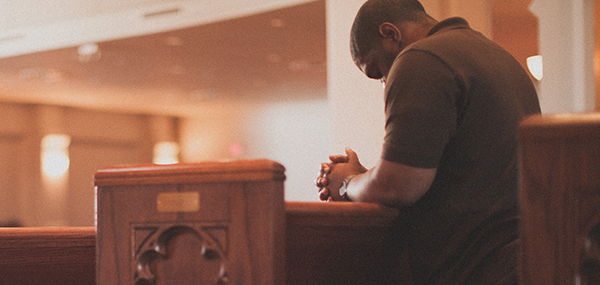 July 1st, Canada Day. In cities across the Lower Mainland, celebrations are taking place as thousands, young and old, gather in public venues. Many are dressed in our country's national colours, red and white.
It's 7:00 a.m. in Langley. In the four corners, or "gateways" of the city, eighty men and women gather as one group – united with a different purpose. These individuals or "prayer warriors" are calling upon the Lord for the city, and for thousands of people who will arrive for the celebrations at the Langley Intercultural Fair in a few hours. Amidst the background of cars driving by, honking horns, and Canadian flags waving in the air from passers-by, they sing worship songs and declare the words of Scripture: "Let God Arise!"
THE GREATEST GIFT
Amidst the background of cars driving by… they sing worship songs and declare the words of Scripture."
"Would you like to come in for some encouragement?" asked a volunteer to the crowds wandering about the fair.
Those words immediately caught the attention of Beth as she came walking up to the marketplace prayer tent with a sign that read, "Free Spiritual Encouragement."
"Boy, do I need encouraging!" she exclaimed, as she was welcomed into the tent. Sitting there, she listened as several team members prayed with her. During the encounter, they sensed specific words from God about her situation. Beth shared that she was struggling with an auto-immune disease.
"Have you ever prayed to God before?" one volunteer asked Beth.
"Yes, I pray to God," she said.
"Have you ever prayed to receive Jesus Christ?"
"Isn't that the same thing?" Beth inquired.
Then, as she sat and listened, Beth heard about what it means to have a personal relationship with Jesus.
With all that she'd heard, Beth could hardly wait to pray to receive salvation – right then and there, she committed her life to Jesus! All along, she kept exclaiming, "Tell me more about this; I need to know." Being hungry to learn and grow, she also wanted resources to take along with her.
As she left the tent, the light of hope shining in her face showed that she gained something more precious even than physical health – the hope of eternal life through Jesus Christ.
FUTURE VISION: A COFFEE & PRAYER HOUSE IN THE CITY
People are hungry for spiritual encouragement; they want to be ministered to.
Four years ago, it was the common vision of two women, Emmie Stanley (the current director of Breakthrough Prayer) and her friend Shelly Banai, to set up a tent in public places offering free prayer. On July 1, 2010, they did just that at the Canada Day fair in Langley. Many people came for prayer, were blessed, and seeds were planted that day.
Emmie says this strategy is part of a larger vision of the ministry. "We have a big picture dream to set up a Christian community centre in the city where we would have a coffee house and offer prayer for people there," she says. "So the prayer booths at the fairs are sort of a testing ground, where we can survey people's responses and reactions."
"People are hungry for spiritual encouragement; they want to be ministered to. Sometimes we see as many as 30 people in one day who come for prayer."
This is the earnest sentiment of people who seek the power and will of God to work in the hearts and minds of those in their communities, who desire to reach the lost  using a simple strategy: prayer.
To find out more about Breakthrough Prayer and its vision for the city, or to get involved, go to www.powertochange.com/breakthroughprayer
---
STAY CONNECTED
Power to Change Newsletter