Why Science Needs Faith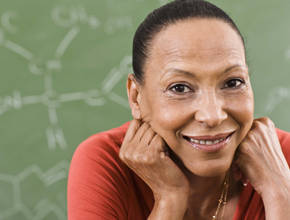 Are science and faith like oil and water? Some people seem to think so. We like to think that science is full of absolutes – that things are or are not.  There's a saying that "reality is anything you can hit with a hammer" but that's not true either.  There are all sorts of things that exist that your hammer would never be able to hit.
Science, for all it's formulas and exactness does require a certain amount of faith. Often, given enough time science disproves itself.  There was a time when all rational people agreed that the world was flat, that the sun revolved around the earth, that HIV AIDS would always kill you in seven years or less.  Greater study, better equipment, further research disproves the earlier idea and we accept the new, even though we know that it may change again.
In 2007 a fascinating book of essays came out called What We Believe But Cannot Prove: Today's Leading Thinkers on Science in the Age of Certainty.    In the book scientists from all different areas talk about the science that they have to take on faith.  It's an interesting read.
In his article, "Science & Religion: Competitors or Companions?" Darren Hewer writes:
Are "all thinking men" really atheists as Hemingway asserted? If so, it would seem that religion and science would indeed be enemies.  However, history does not give us much support for this idea. Besides Sir Isaac Newton, many other great scientists have simultaneously held deep religious convictions, such as Johannes Kepler, Blaise Pascal, and Louis Pasteur.
Religion includes not just abstract intellectual facts but also issues of the heart, of intimacy, and meaning, and destiny. This may be one of the reasons that religion can unfortunately become so contentious: It requires submitting all of our mental faculties to be truly understood.
No wonder both science and religion capture our imaginations. Do you think faith and science can ever be in harmony? What do you believe?

If you want to take a look at what Christians believe try our free life lesson Knowing Jesus Personally.  You'll be matched with a coach who will walk with you as you learn.