When Right is Wrong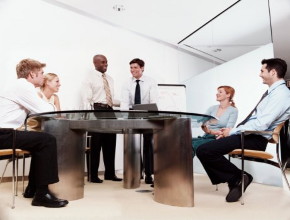 I'm a driven individual. I'm passionate and single-minded about what I do. When I look at the organization I'm responsible to lead, I want us to be the best we can possibly be. I want us to do the right things, the right way. I like to be right.
Sometimes being right is wrong. This is a lesson I've learned as a leader. I can come up with an amazing idea, a great system, a brilliant solution to a problem. I can figure out the most efficient, productive way to handle a project. I can see all the flaws in how other people are coming at an issue. I can be absolutely, one hundred percent right. And still completely wrong.
Say you've expressed your opinion. You're convinced it's the right call. But the people around you aren't so sure. They see things differently. They'd rather do it their way. You can stick to your guns, and insist that everyone adopt your proposal. You can throw logic and arguments at them until they recognize they're mistaken.  This is one time when you might be right.  But you've alienated everyone around you.  You're on your own.  You're right, but you're also wrong.
What I've learned as a leader is that being right doesn't matter unless your relationships are right too. Does this mean you abandon your great idea? No. It means that you make relationships your highest value as you move ahead. You invite your team into the process. You let your idea be shaped by the people leading with you. Does this involve compromise? Does it require humility? Definitely. But what I've found is that more often than not, the people around me shape my idea into something even better. I've stood amazed as together, we went much further than I could have alone. It's possible to do the right things, the right way, with relationships that are right too.
And there is nothing wrong with that.
What about you? How do you handle the tension between the need to be right and the need for healthy relationships?