Is There Room for Dreams in a Grown-Up Life?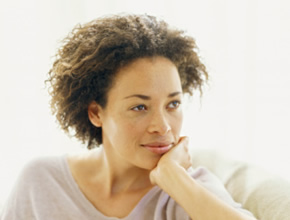 I remember summer afternoons as a child, laying on the grass and watching the clouds. I could see the mansion I would move into when I grew up.  I imagined what my life would be like.  It was absolutely glorious.   Then I grew up and dreaming developed a different perspective.  I no longer took time to dream.
As I thought about why, I realized that I didn't want to face the disappointment of  dreams that did not become reality.  Dreams are a risk.  To dream you have to admit to what you really want, and that can be scary.  But if we hold ourselves to just our current reality, if we chose to stop dreaming, that can be a lot scarier.
Read more about dreaming: Awaken
Dreaming stretches my thinking.  It gives me the hope of things unseen. It lets me  imagine the impossible.  Dreaming makes me take a step in a direction I might not take otherwise.  Dreams change my thinking.  How do dreams change your thinking ? Is there still room for dreams in a grown-up life?
If you have questions, we'd love to hear from you.  Use this form to  be matched with one of our mentors. Mentors are trained volunteers with real life experience.  They can answer questions, point you to other resources or just listen when you have something to say.
Your mentor will email you using our secure system, The Mentor Center (TMC).  TMC ensures your privacy by protecting your information.  If you want to keep talking, just hit reply.  The conversation is free, confidential and non-judgmental.   You can keep talking to your mentor as long as you like and there is never a fee.   If you're curious, start a conversation.  We're ready when you are.
See the complete list of questions
Comments are also welcome!