Has Love Ever Left You Gutted?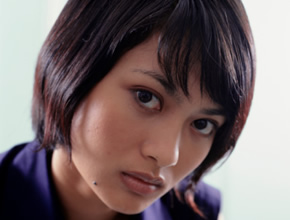 As I think about the friends in my life, some have been life long relationships others were there for only a season. Each of  them played a part in who I have become.   I may never know why some relationships ended.  It helps to look at the impact my friendships made on my life during the happy times.   Some relationships were filled with betrayal and pain.  As I look back I can see that growth took place in my own life as I learned to deal with those times.
Broken relationships left me with a choice — to become bitter or better.  Bitterness destroys me and leaves the person I was hurt by unscathed.   There really is no choice but to forgive.  I've learned that there are times when people hurt me but their motives were otherwise.  Sometimes my perception of the words and actions of another eclipse the motives of their heart.  It helps to try to look at the situation through their eyes and then realize I need to go past it.   I know I will grow through each relationship and the influence it has on my life.
Love is definitely a risk.  Love requires honesty and trust and vulnerability. Love shows us who we really are – both at our best and at our worst.  Love holds up a mirror, but it does not show the whole picture.  If we've been hurt by love, it's easy to believe that everything we saw, everything that was said about us it true.  But it's not.  There's more to our story than that.
Love can be a wonderful teacher, a balm, a safe place, a restorer.  When love goes sour it can shatter much more than our hearts.   The hardest thing in the world is picking yourself back up after a heartache.  If we're going to love again we have to learn from what went wrong and then leave it in the past.   It feels like the end of the world when love walks away, but the world keeps spinning.  I have to risk loving again or spend my life alone.  It's rarely easy, but love is always worth the effort.  Love is always a risk, is it always dangerous? Has love ever left you gutted?
If you have questions, we'd love to hear from you.  Use this form to  be matched with one of our mentors. Mentors are trained volunteers with real life experience.  They can answer questions, point you to other resources or just listen when you have something to say.
Your mentor will email you using our secure system, The Mentor Center (TMC).  TMC ensures your privacy by protecting your information.  If you want to keep talking, just hit reply.  The conversation is free, confidential and non-judgmental.   You can keep talking to your mentor as long as you like and there is never a fee.   If you're curious, start a conversation.  We're ready when you are.
See the complete list of questions
Comments are also welcome!