Awaken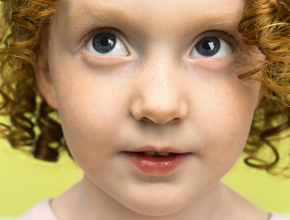 Every night before bed, I tuck my daughter in and she tells me what she wants to dream about. Some nights she chooses to dream of Tinkerbell.  Other nights it's playing with cousins and dancing on clouds.  Butterflies are a constant staple.  These are good choices for my little four year old.
In a small way, I envy my daughter.  She's at the age of vivid dreams that  turn into wonderful adventures of skipping ropes and flying through the air.  I'm happy to get a night of uninterrupted sleep, never mind the dreaming.  After all, I'm an adult.  I have work to do.
Sure, I have dreams.  Not just the kind that I experience at night, but those yearnings that keep me up at night.  I have dreams and aspirations that allow me to think bigger, to live larger, to see the world through believing eyes.  Admit it, you have them too.
As life moves faster and faster, I've found that I've begun to believe that dreams are for children.  Dreams are for fairy tales and absent-minded teenagers who have yet to experience the real world, the working world.  Dreams are the stuff of American Idol and So You Think You Can Dance where the victorious stand in a temporary spot light and tell me that I can accomplish my goals if I just put everything into it.  "Just believe!  Dream!" they shout through tears and stage make-up.  It comes across as a cheap sale, as if life is handing out fulfilled dreams on every corner.
Will dream for food
And so I carry on.  My life is busy.  Catch the bus.  Get to school.  Get to work.  Accomplish this goal and move on to the next stage of life.  Where's the room for dreams?  Is there a mandatory expiry date on my dreams, as career, kids, and life move in?
The problem with dreams is that they never seem to go away.  They get pushed around, beaten up, shelved by time, but they never disappear.  They are always lingering someplace in the background of our hearts.  They appear here and there to let us know that they still exist.  They poke at our souls, asking questions like, "What would happen if…?"
The dark side of dreams
My own experience has taught me that dreams are easily beaten into submission by both people and circumstances.  When dreams are shattered, it's difficult to put them back together.  It's in those moments, in those months and years, where dreams begin to bury themselves underground.  When dreams go unrealized, especially the big dreams of our lives, they can quickly become festering wounds of disillusionment.  I've lived in this disillusionment for the past number of years.  And I began to emerge when I was asked a most profound question by an insightful friend:
"What is the goal of your life?  What do you love doing?"
I had a hard time with the reply.  Not because I hadn't thought about it – I had been thinking about it for years!  I had pursued my passion in life, investing the entirety of my time, my energy, my soul.  And I had watched it all come crashing down.  My response was revealing. "I'm not telling you.  It hurts too much," I said.
Dreams have that ability.  They infect daily routines with impossible thoughts, with desires that make the heart hurt with possibility.  Dreams can be dangerous, but they are vitally important.
The necessity of dreams
I need to dream, I must dream.  I need to see a world beyond myself, beyond my needs, beyond my abilities.  Dreams are important because they reflect this.  Our core dreams are not visions of grandeur, of hoping for a better job or a better pay, but of who we are.  We dream of what our purpose in world is all about.  Is there a place in the adult world for this sort of dreaming?
I certainly hope so.  After living in the shattered vision of destroyed dreams, I have come to realize that dreams are placed in our heart to give us hope.  They are one of God's ways of whispering to us, "This is what you are designed to do.  This is how you can share my love in the world."  Are dreams necessary?  Do they have a role in our lives?
I believe God whispers, "I certainly hope so."
If you have given up on your dreams, you are not alone. If you'd like to talk about it, we'd love to hear from you. Use this form to  be matched with one of our mentors. Mentors are trained volunteers with real life experience.  They can answer questions, point you to other resources or just listen when you have something to say.
Your mentor will email you using our secure system, The Mentor Center (TMC).  TMC ensures your privacy by protecting your information.  If you want to keep talking, just hit reply.  The conversation is free, confidential and non-judgmental.   You can keep talking to your mentor as long as you like and there is never a fee.   If you're curious, start a conversation.  We're ready when you are.