Be a Positive Influence in Your Children's School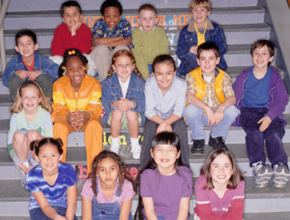 When was the last time you were agitated, frustrated and felt helpless or even angered by what was going on in your children's school?
Sadly, as Christian parents, we have gained a bit of a bad reputation with the PTA or Teachers Association because of the way in which we stand for the values we believe and the unloving manner we sometimes present our views to those in authority.
Have you ever wondered if there was another way to bring about positive change in your child's school? Have you been one of those who have dreamed what it would be like not only to see godly values, but to win the favor of the teachers and administrators at the same time?
Consider Mothers Who Care, a united movement of Intercessors Called by God to pray His heart for the schools of our land. Imagine being part of a proven ministry that sees God bring about change – His change. Picture joining one or two others who share a similar burden for the issues you and your children face in school and learning to transfer your anxieties into peace. They may be issues of curriculum, personnel, violence, a burden for the lost in your school and in your community. Now just imagine what could happen in your school and your community if you spent one hour a week learning to pray God's heart for these concerns?
Here's what one mom shares, "I thought I knew how to pray. I thought I prayed enough for my kids. I thought I cared. Then I learned about the vision for a wall of prayer being built across the land. I heard God call my name. I answered. THEN I learned how to pray. I learned to take authority over the Enemy. I saw God working mightily in my community and school. I learned how much God cares and I learned to care more. Mothers Who Care changed my life and my relationship with Christ."
In Canada alone, there is a united offensive front of over 6,500 intercessors. Common among each of these warriors is a sense of urgency for strongholds to be broken so that revival can come. Not only do we see God answer prayer in marvelous ways, but we find ourselves changed in the process. Intercessory prayer continues to move the hand of God to accomplish things that are "beyond our imagination".
Do you have a sense that God may be calling you to this kind of exchange? Does your heart ache to make a difference?