Breakthrough This New Year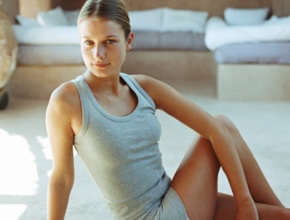 Are the people in your house about to embark on another set of New Year's resolutions? Encourage your loved ones towards the goal. If you're feeling stuck, here are a few simple, deliberate steps that can help propel you from vision into action.
1. Commit. You might take a step or two in the right direction, but until you are committed, chances are you might turn back. Don't forget that in order for Providence to move, you have to make that leap of faith first.
2. Get the facts. Gather information. Study. Try to know as much as possible – and more – about your mission.
3. Start doing it in some way or form. Goethe said: "Whatever you can do, or dream you can…begin it. Boldness has genius, power and magic in it." Where you are right now is a good place to start. Mother Teresa started caring for the poor when she saw a need at her front door. Joan of Arc started in her hometown. You might find that your purpose lies closer than you think.
4. Know that there will be obstacles. You will encounter opposition, often from within your own heart. Doubt and disbelief have a way of creeping in, often almost in-noticeably. That's why it's so important to write down your discoveries, as well as confirmations and encouraging words as you go along.
5. Get a goal. "Boil your mission statement down to the single most important goal or task," advises Jones. Then, take steps to achieve it.
The Chinese proverb reminds us: "The journey of a thousand miles begins with a single step." Mary Kay, founder of Mary Kay Cosmetics, said one of the smartest things she ever learned was to write a list of the six most important things to be done the next day.
6.Ask for help. You'll be amazed at how many people are ready and willing to either help, or if they can't, direct you to someone who could.
Take the next step:
Start over this year and determine a fresh purpose for your life.
What if you could fulfill your deepest yearnings this year?