Who Benefits From Prayer?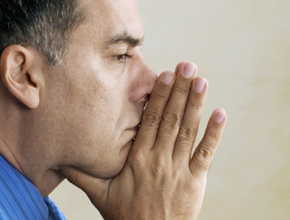 CNN ran an interview this morning that caught my attention. Anderson Cooper was interviewing Christopher Hitchens the author of God Is Not Great.  Hitchens is quite famous for his views against the existence of God.  He is also currently battling a very lethal form of cancer.  Cooper wondered if the disease had changed his beliefs at all.  Hitchens said that it had not and Cooper asked him, "How do you feel about the people who are praying for you?"
What an interesting question.  Would Hitchens be bothered by their prayers? Did he welcome them? I found his answer quite interesting.  Here is part of the interview:
COOPER: I know you know that there are people praying for you, there are prayer groups actually. . . What do you think about that, the fact that people are praying for you?
HITCHENS: There are people who are praying for me to suffer and die.  They have lavish websites. . . And then they are people, much more numerous I must say and nicer who are praying either that I get better or that I redeem myself.   That I make peace with the Almighty.
and later…
COOPER: So you don't pray at all?
HITCHENS: No. All that is meaningless to me.
COOPER: So do you tell people not to do it for you?
HITCHENS: No I say if it makes you feel better you have my blessing.
Tolerance is not the same as caring
If the person receiving prayer does not believe in it, but the person praying does, who benefits from the prayer? Recently a friend and I were having a similar discussion.  A mutual friend of ours, I'll call him Robert, was having a family crisis.  His father was very ill and the outlook was grim.  Robert is an atheist and my friend wondered, "is it wrong to pray for an atheist?"
Robert does not believe prayer has any value.  He has very strong negative feelings about all religion, so saying "I'll pray for you" to him is not comforting. It's more like a slap in the face.  So do I pray for Robert or not?
We live in an age where tolerance is king. There are some who would argue that Robert's dislike of prayer should override my belief in it, that I should not push my religion on to him by praying for him.  But I don't agree with that.  I don't think that a crisis is the time to hit someone over the head with God, but at the same time, I cannot so casually walk away from prayer when a someone I care about is hurting.
I believe that prayer is real, has value and can help so for me to not pray for him in his hour of need would feel like holding back.  It would feel mean spirited as if I was saying, "I believe this could help you but I'm not going to let you have it."  I did pray for Robert but I did not make a big production about saying "I prayed for you!"  I told him his family was in my thoughts, which is true.  They were also in my prayers.
I do believe that prayer can help.  Everyone benefits from prayer.  If you'd like to be prayed for, we'd be happy to do that.  Just let us know how we can pray for you.
How would you feel about someone praying for you? Would you be encouraged by it or bothered by it? Let us know in the comments.