This Christmas light up a city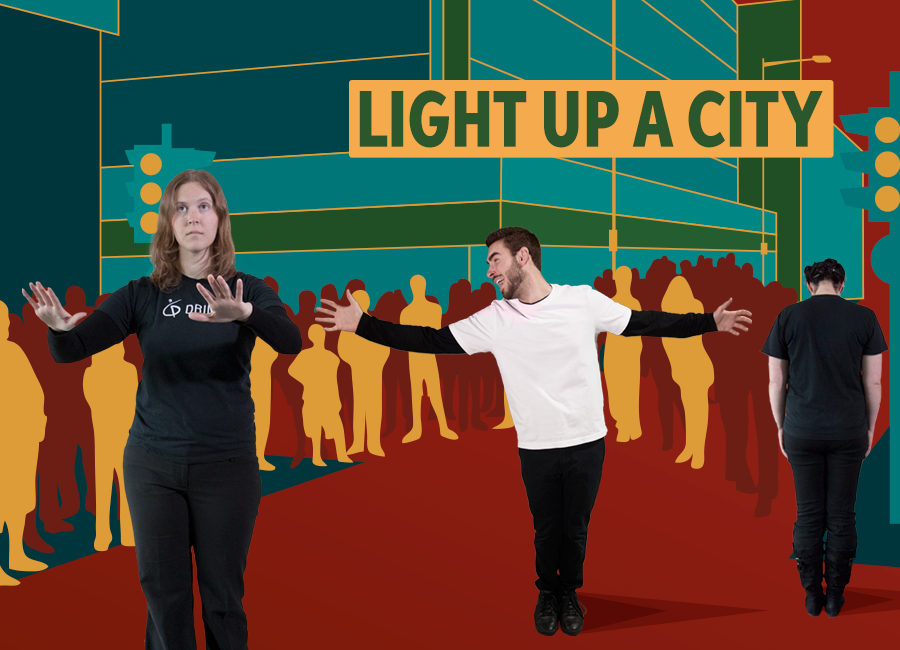 Tears raced down her cheeks and hung on her chin before splashing down at her feet. Fifteen-year old Edith couldn't take her bubbling eyes off the man in white in front of her. He clung to a tissue in one hand, limped on one leg, and stumbled blindly backwards to the three other performers who stood impassively by. And as he stretched out his arms, looked up to heaven, and died on a cross that was not there, she sobbed.
He was pierced for our transgressions, he was crushed for our iniquities; the punishment that brought us peace was on him, and by his wounds we are healed.
"Why are you crying?" The person wore a black shirt, the word "DRIME" etched above his heart. Edith wiped her cheeks dry and explained how the drama showed her that Jesus had suffered on the cross for her sins.
Since 1994, DRIME has been using choreographed drama set to music to show the message of the gospel. Beginning on the streets of Vancouver, the ministry has spread across Canada and to Brazil, Paraguay, Kenya, Benin, Togo, Thailand, Mexico and Hong Kong.
"Would you like to give your life to Jesus?" The DRIME team member barely had time to get the sentence out.
"Yes," Edith said without hesitation, "I want to accept Him into my life."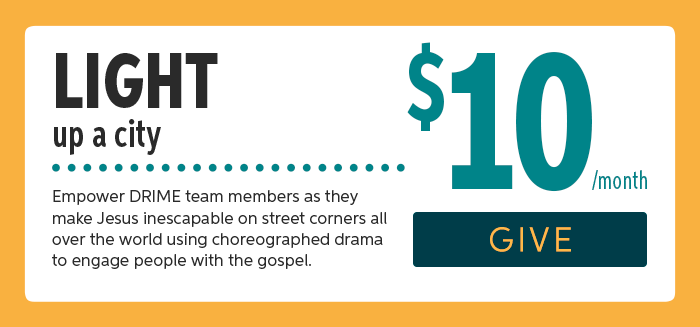 What if you could change Canada – even the world – with just $10? What if the same bill that pays for your fast food lunch could transform the lives of students, business leaders, diplomats, marginalized people in prison and the inner cities, and many more? Together, as a community, we can share the love of God. It's that simple. You can change the world, one gift at a time. Visit p2c.com/christmas and give today. 
---
STAY CONNECTED
Power to Change Newsletter