Has God Been Trying to Get Your Attention?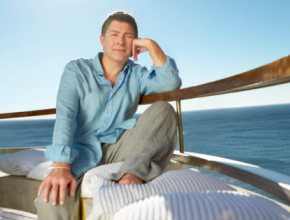 When I think of moments when God has tried to get my attention,  at first I think of times when difficult things happened. I would turn to God in a dramatic manner and seek his help in my life.    But as I think about it more,  I realize that the times he has really gotten my attention were not big and dramatic moments.  Rather it was the  times where I sensed him being with me and possibly even giving me a sense of the next step to take in a complicated time.
If I'm really honest, I think God tries to get my attention everyday. I can be fiercely independent, but then I have this sense that I'm not alone and as I turn to God I realize he truly wants to walk the road with me.   His way of getting my attention is that of a caring friend who is with me guides me through each day.  I need to become more sensitive and in tune with him.
If you have questions, we'd love to hear from you.  Use this form to  be matched with one of our mentors. Mentors are trained volunteers with real life experience.  They can answer questions, point you to other resources or just listen when you have something to say.
Your mentor will email you using our secure system, The Mentor Center (TMC).  TMC ensures your privacy by protecting your information.  If you want to keep talking, just hit reply.  The conversation is free, confidential and non-judgmental.   You can keep talking to your mentor as long as you like and there is never a fee.   If you're curious, start a conversation.  We're ready when you are.
See the complete list of questions
Comments are also welcome!