Jesus Christ: Who is He?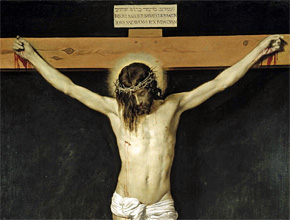 Is there anyone who is more influential all over the world than Jesus Christ? Two thousand years ago, skeptical Thomas called him "My Lord and my God!" and today over two billion people today around the world call him the same.
Who is Jesus? How and why did he become the most important person who ever lived? And why do we celebrate a man who died on a cross?
We invite you to explore the life, death, and resurrection from the dead of Jesus Christ. If you have questions or would like to talk with someone personally, please contact us.
The Life of Jesus Christ
Questions about Jesus, Christianity, and Faith?
Do you want to know more? Explore our many other faith articles.
If you have other questions, please feel free to contact us with any questions you have, it's free and confidential.