Emotional abuse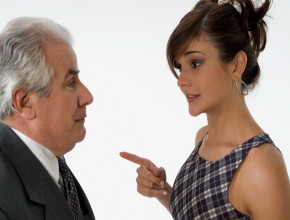 I feel emotionally abused by my husband who can be very loving, fun and attentive one day and because of "something I've done" he can suddenly shut down, not talk to me or touch me the next day. This happens more and more often and it is like being on a yo-yo. I have felt God's strength and have good self-esteem, but am overwhelmed by the sadness.
Advice: It sounds to me as if your husband uses his silent, cold approach to you as a control mechanism; and it may be that the sense of power he feels when he makes you feel bad encourages him to use this cute little method to build his ego.
I have several suggestions; talk with the Lord concerning both of them and ask Him for wisdom in discernment. The next time your husband pulls the silent, cold act, take notice of what you may have said that might have induced it – and in the future, take notice. This might help you to know what little thing to avoid (if anything).
You could cut down on the feed to his ego that may be increasing this treatment. Again seek the Lord's help and wisdom. And the next time the silent freeze comes on, don't feed it by looking or sounding hurt or by pleading with him to tell you what's wrong. I've found a certain satisfaction in returning good for evil, and such satisfaction might make you feel better. Just be pleasant, more or less mind your own business, perhaps do some little thoughtful thing for him. Find your strength and comfort in the Lord. The Scripture that has helped me most during rough times is Philippians 4:6-7. It works!
Console yourself by the thought that what he's doing may have nothing to do with what you've done. It may just mean that something happened at work that day and he's getting his power trip on you instead of the boss, or whatever.
My prayers are with you. Please feel free to write again. I care! Dr. Muriel