Hope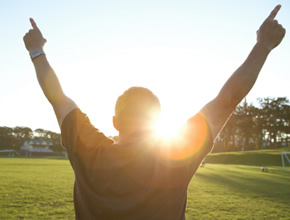 Success is:______. How would you fill in the blank? "That's easy," you might say. "Success is ... for an athlete, winning the Super Bowl, the World Series, or a gold medal: for an entertainer, winning an Oscar, a Grammy, or an Emmy; for a businessperson, being a top executive with one of the Fortune 500 companies: for a university student, being...
Featured Content
Step "If you can't feed a hundred people, then feed just one."...

Disabled, Not Broken From a distance, "disabled" always seemed like an innocuous word.  It...