The Worst Birthday Present Ever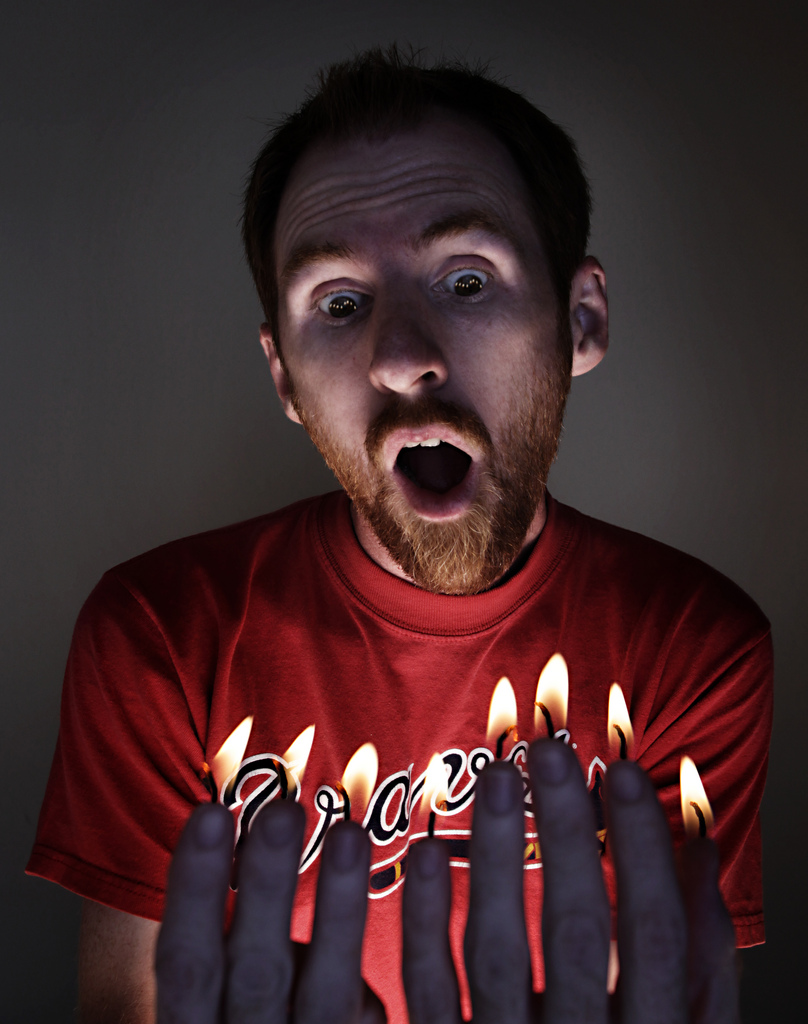 "All the evidence we have says that the universe had a beginning."
At least that is what cosmologist Alexander Vilenkin said at a January 2012 conference in Cambridge held in honor of Stephen Hawking's 70th birthday. But in a pre-recorded speech given at the conference Hawking had reiterated why he was uncomfortable with the idea of our universe having an absolute beginning:

"A point of creation would be a place where science broke down. One would have to appeal to religion and the hand of God."
As his 'birthday party' conference progressed little did Hawking realize that he was going to get, what the author of a New Scientist article about the event called, "the worst birthday present ever." ("Why Physicists Can't Avoid a Creation Event," New Scientist [January 11, 2012]).

In my early thirties I remember becoming persuaded by reading philosopher W. L. Craig and NASA scientist Robert Jastrow that our universe had an absolute beginning! In contrast to science and philosophy's assumption, at least since the time of Aristotle, that the universe had just always been there, cosmology since the 1930's lent powerful support to the idea that all matter, energy and even space and time came into being simultaneously a finite time ago.  Even more remarkable is that this beginning represents the origin of the universe from literally nothing!
Jastrow wrote about how many scientists struggled with this conclusion because of the obvious theological implications of the universe having a beginning:
Sir Arthur Eddington, Astronomer – "I have no axe to grind in this discussion but the notion of a beginning is repugnant to me."
Walter Nernst, German Chemist – "To deny the infinite duration of time would be to betray the very foundations of science."
Philip Morrison, M.I.T. – "I find it hard to accept the Big Bang Theory. I would like to reject it, but I have to accept the facts."
Allan Sandage, Palomar Observatory – "It is such a strange conclusion….it cannot really be true." (all cited by R. Jastrow, God and the Astronomers, 1978, p. 122, 123)
Even the labeling 'The Big Bang' by scientist Fred Hoyle in 1950 was an attempt to mock this bizarre new idea that our universe was not eternal, but actually had a beginning.  With his Steady State theory, Hoyle began the process of proposing alternative theories that avoided an absolute beginning to the universe.
In the 1970's the 'oscillating theory' emerged popular amongst Russian scientists proposing that our universe is just one of an infinite number of expanding and collapsing universes. Since then numerous different models have been offered. However, one by one, each alternative theory has shown not to fit the data as well as the standard Big Bang model.
In 2003 cosmologists Vilenkin, Guth, and Borde proved that any expanding universe that is on average in a state of cosmic expansion cannot have an infinite past, but must have an absolute beginning. Vilenkin, an atheist and Professor of Physics and Director of the Institute of Cosmology at Tufts University, stated, "cosmologists can no longer hide behind the possibility of a past-eternal universe. There is no escape – they have to face the problem of a cosmic beginning." (Many Worlds in One: The Search for Other Universes. New York: Hill and Wang, 2006. p. 176)
At Hawking's 2012 'birthday party' conference Vilenkin presented a new paper on two of the latest alternative models that some had hoped would put an end to the idea of the universe having a beginning. But again even these new models failed to avoid a finite past. According to Vilenkin, "All the evidence we have says that the universe had a beginning."
This is an incredible conclusion! He is not saying that the evidence for the universe having a beginning is a little stronger than the evidence of its eternal existence. Vilenkin is saying that all the evidence points towards the universe having a beginning!
For Hawking, this truly must have been the worst birthday present ever. Since the publication of his best-selling A Brief History of Time in 1988, he has moved away from the idea that the universe needs a creator. In his pre-recorded speech to the conference Hawking specifically mentions that if the universe had a beginning, or as he puts it "a point of creation," "one would have to appeal to . . . the hand of God." And to follow such a statement, Vilenkin shocks everyone, but probably no one more than Hawking, with his conclusion that all evidence points to exactly that – a universe that began a finite time ago!

It sure seems that the more we discover about our universe the more it points to God.
Have you given much thought to the fact that our universe had a beginning and the implications of that fact?