Knowledge & Proof Do Not Require Certainty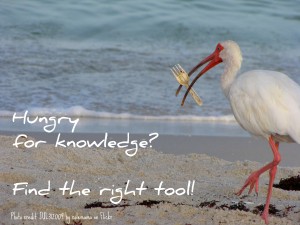 There is a great deal of confusion over two words know and prove. Not everyone uses these words in the same way. I think this was part of what was contributing to some further confusion during the recent debate at the atheist's convention over two other words, probability and certainty. This confusion over the issue of probability was the most surprising thing about the debate for me. Both DiCarlo and Dillahunty seemed to have no idea of what I even meant when I said that our arguments for God were probabilistic in nature!
Knowledge is warranted true belief. In other words, knowledge is a true belief that you have good reasons for holding. Knowledge does not require certainty. If knowledge is limited to only that which it is logically impossible to be mistaken about, we would hardly know anything at all. And as much as atheists like to claim they are skeptics, there is hardly anyone in the world who really is a knowledge skeptic to that degree. We all think that we know lots of things, and rightly so.
Philosopher Alvin Plantinga has shown that even though it is possible that we are all brains in a vat (imagine the Matrix), we are still rational to claim that we know that the world exists, and what I am experiencing is not an illusion, that this truly is my body moving about this world and those truly are other bodies that are doing the same.
Moreover, even though there is no way to prove with certainty that there are other minds other than just our own, we are rational to claim to know other minds exist. Even though it is possible that the world was created five minutes ago with appearance of age, and each of us with built-in false memories, it is still rational for us to claim to know that the world, including ourselves, have truly existed longer than five minutes.
These are all examples of knowledge that we have even though it is logically possible that we are mistaken.
Furthermore, this type of skepticism is self-defeating. If one asks the skeptic his justification for thinking knowledge requires certainty, what would he say? Any response can be replied with the question, "Are you certain of that?" If he says "No," then, on his own view, he doesn't actually know that knowledge requires certainty. If he says "Yes," then it's not true that we can't know anything apart from certainty.1
There is also confusion over the words prove or proof. When I use these words I do not mean showing something to be true with absolute certainty, or as our atheist opponents put it, absolutely without doubt. I mean that I can provide good arguments and evidence for the truth of a proposition.
All three of the arguments for God's existence we presented at the conference were introduced in the form known as 'inference to the best explanation.' God is the best explanation for the beginning of the universe; for the fine tuning of the universe for intelligent life; and for the existence of objective moral values & obligations.
There are other possible explanations for this data. But God, we argued, is the best explanation for each of them, better than the universe popping into existence uncaused out of absolutely nothing; better than chance explaining the extraordinary improbabilities of the fine tuning; & better than any naturalistic attempt to explain objective moral values & obligations.
It is in this sense that I claimed the theistic arguments are probabilistic in nature. Even though there are other logically possible explanations, God is the most probable explanation. The existence of other possible explanations is not enough to defeat the arguments. Possibilities come cheap! These other possible explanations must be shown to be more probable than the God hypothesis.
In my next post I will discuss the deductive form of our three arguments for God and the difference between the truth value of a premise and our confidence in the truth of the premise.
Question: Do you think that you know some things even though they cannot be proved with absolute certainty?
_____________________________
1. Does Knowledge Require Certainty? Q & A #187, Reasonable Faith Website, http://www.reasonablefaith.org/does-knowledge-require-certainty