"We aren't saying God does not exist – we are merely lacking a belief that God does exist." Right!?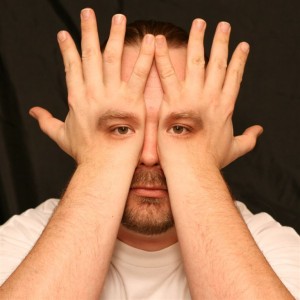 In our debate with two atheists last month over the question of God's existence, the atheists initially claimed that their answer to the question was a negative claim, which did not carry a burden of proof. In last week's post, Paul argued persuasively that a truth claim being negative in nature (e.g. God does not exist), does not free it from having a burden of proof.
Knowledge is defined by most philosophers as justified or warranted true belief. Any truth claim whether positive or negative, is a claim to know something and therefore requires justification or warrant. To put it simply, any knowledge claim, positive or negative, requires supporting reasons. Moreover, any negative claim can be rendered equivalently in a positive way without loss of meaning and thus has a burden of proof.
For example, the late atheist Antony Flew (whom Michael met on a flight from Toronto to Dallas in 1985 on their way to a conference where Flew met Gary Habermas who was to have an integral role in Flew's conversion almost twenty years later from atheism to deism)1
stated that atheism can be put in the following positive forms: "'That this house denies the existence of God'; or, 'That this house takes its stand for positive atheism'."2
During the debate's ensuing dialogue when Paul pressed for clarification on the atheist's position, one of our debate opponents "clarified" his position by asserting that he was not saying he believed there is no God but only that he did not believe there is a God? This may sound like meaningless philosophical hair splitting to some, but it was an important distinction to this atheist.
The problem is that this distinction still cries out for clarification.  What, precisely does someone mean by saying it's not that I believe there is no God; it's just that I do not happen to believe there is a God?  There is an inherent ambiguity in the latter statement.
Does he mean he does not believe there is a God in the sense that he really believes there is no God, which is a typical way to interpret a statement of the form I do not believe there is an X?  If so, this is a key negative truth claim (it's actually a clear unambiguous statement of strong positive atheism) that places upon him a burden of proof to support this belief.  Even our atheist debater agreed that if a person claimed to believe there was no God, he would have a burden of proof just as a person would who claimed to believe there was no holocaust.
But since our debating opponent stated that he is not claiming to believe there is no God, he must mean something else. Does he mean he does not believe there is a God in the sense that he is withholding judgment on the matter and simply doesn't believe either that there is or is not a God? It seems that this may be closer to what he means. Many atheists these days say that they merely lack belief or that their position is one of disbelief or absence of belief. Now this is really ambiguous! And the atheist gains some traction in discussions because of this ambiguity.
The first thing to notice about the atheists' attempt to clarify is that it is not a clarification but rather a radical transformation of their position! Their first response was that their view is a negative claim and therefore doesn't carry any burden of proof. Now with this lack of belief defense, our atheist is denying that he is making any claim at all, and for that reason, has no burden of proof. Which is it – a negative claim or no claim at all? In order for their "negative claims need no proof" defense to make any sense, they must have been making the negative claim that there is no God, but now they are saying that they are not believing or claiming that there is no God!
By saying that he is only lacking a belief in God's existence, the atheist is not making a claim about God existing or not; he is only telling us about a psychological state in his mind. This means that he is not answering the question at hand – Does a God or God's Exist? He is trying to escape a burden of proof by not adding any knowledge about the world, but in doing so the atheist evades even answering the debate question.
But the atheist may respond with "when I say I do not believe that there is a God, I am answering the question  Does a God or God's Exist?" This is where the ambiguity really helps him. The atheist is correct that there is a logical difference between I believe X does not exist and I do not believe X does exist. But typically when someone says I do not believe that X exists, they mean that they think the proposition that X exists is false, and would be expected to provide reasons for their denial of that proposition.
Only if someone actually says or means I believe God does not exist is he answering the question Does a God or God's Exist? Of course this would then place a burden of proof upon him to support his claim.  But the atheist in our debate explicitly stated that this is not what he means! He only says or means I do not believe (or I lack the belief) that God exists. So this strategy allows the atheist to appear like he is sincerely answering the question, while at the same time not making any claims that require a burden of proof upon him. Is the atheist sincerely mistaken here or is this a deliberate deception on their part? It is difficult to say for sure, and it may vary among atheists, but it certainly is convenient!
What do you think?
_____________________________
1. Yes this was shameless name dropping.
2. Shandon L. Guthrie, Atheism and the Argumentum Ad Ignorantiam: Why Atheists Cannot Avert the Burden of Proof